HEAR CHARLIE O' THE MULE© BY GENE McKOWN
VIEW MAY 27 2015 INTERVIEW ABOUT CHARLIE O.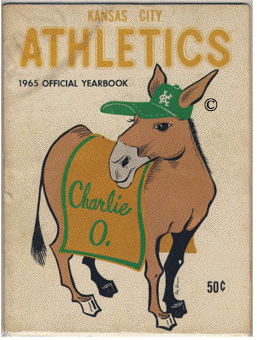 Cover of the Kansas City Athletics 1965 Yearbook, featuring the team's mascot, Charlie O. The Mule© . Charlie O. was hugely popular with the fans, and frequently flew with the team.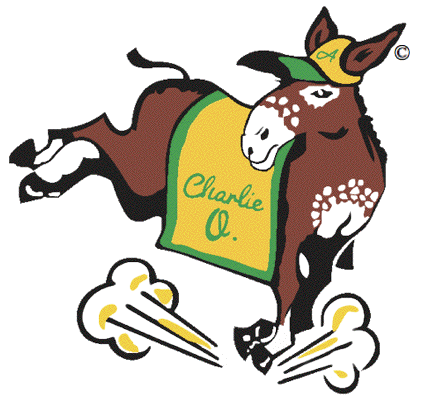 Another version of the logo that appeared on a World Series ticket*.